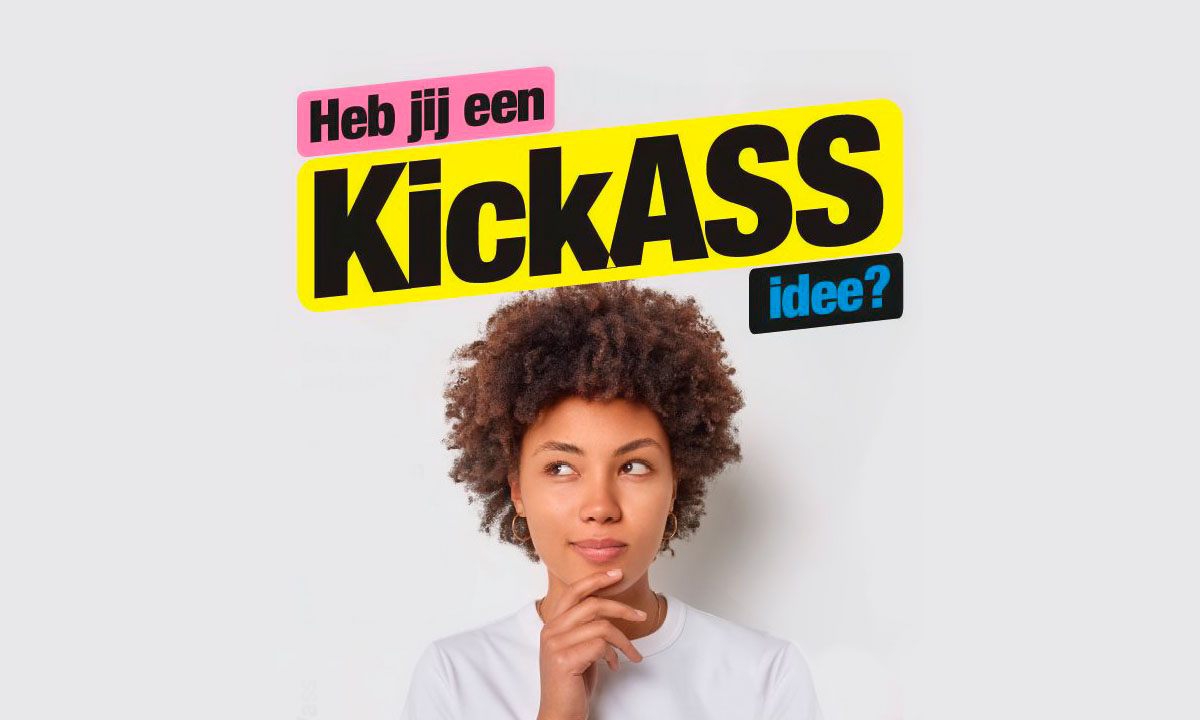 KickASS (ASS = Amstelveen Subsidy Speeddates) will have another sequel. Do you have ideas to culturally uplift an Amstelveen neighborhood, but don't have the resources to implement them? Sign up and explain your idea to a panel during a half-hour speed date. If the idea is approved, the participating agencies will ensure its implementation. New speed dates are scheduled in October.
Who is KickASS for?
KickASS (ASS = Amstelveen Subsidy Speeddate) is for everyone living or working in Amstelveen. Do you have a great cultural idea for Amstelveen, but don't have the resources to execute it? Then KickASS is for you. The legal form of the applicant does not matter, individuals can also participate. For an impression of the results of the first KickASS in April '22, check out this page. Of these, Charlotte Brand's idea was implemented in the summer of '22 and can be admired in the photo exhibition Pearls of Amstelveen.
How does that work?
KickASS is an easy and approachable way to fund local initiatives that does not require an applicant to have experience writing grant applications. You don't have to break your head over every comma in an application or preparing a project budget. The idea can be explained verbally in Dutch or English. An individual can make an application without complicated legal forms and then does not have to wait thirteen weeks for the result, but thirteen hours ... that is the Amstelveen Subsidy Speeddate or: KickASS.
Speed dating in 2023
These are the dates to make a pitch during the KickASS Speeddates:
Tuesday, October 17 - 19:00-22:00 p.m.
Neighborhood Center Alleman
Den Bloeyenden Wijngaerdt 1, Amstelveen
Interested? Enter your here on.
We will contact you about the exact time of your pitch.
During these speed dates, each applicant will have 30 minutes: 10 minutes to pitch his or her idea and 20 minutes to answer questions from the panel. Within a few days, the applicant will hear whether the application has been awarded. If it is not awarded, the applicant will have another chance to present the improved idea again in a subsequent round. Projects must be implemented by the end of November 2023.
Questions?
Email, call or app with Luc Upson: lucupson@platform-c.nu / 06-1661-6951.
Terms
Amstelveen Subsidy Speeddates is a one-time grant of a minimum of €1,000 and a maximum of €2,500, - for leisure arts and cultural activities that have yet to take place.
The grant is intended for amateur or semi-professional activities in Amstelveen that encourage active cultural participation among Amstelveners: it's all about participating!
You can apply in a personal capacity or as a foundation/association, you are based in Amstelveen and have no profit motive. Applications in a personal capacity require a minimum of two applicants, one of whom must be at least 18 years old.
To be considered, complete the online application form above. An oral explanation of the application during an on-site speed date at the community centers (e.g., a community center) is mandatory for all applicants. Without an oral explanation, the application will be voided.
Amstelveen Grant Speeddates does not provide structural support, but only for specific activities.
You can apply for Amstelveen Subsidy Speeddates up to twice a year.
When you apply for Amstelveen Subsidy Speeddates, you cannot claim the other forms of subsidy from the Municipality of Amstelveen for this activity.
Personnel costs, catering and costs for durable materials such as beamers, sound systems and cameras will not be subsidized. The application focuses on the realization of the activity. No more than 15% of the costs incurred should fall under publicity or any overhead costs.
Applicants may not do any paid work for the activity.
KickASS is an initiative of Platform C cultural coach Luc Upson in collaboration with welfare organization Participe Amstelland and the neighborhood coaches, and is funded by the municipality of Amstelveen and Amstelidee.