The Wind Class is a project of Platform C at De Cirkel elementary school. This special class is designed for students in grades 5 through 8 who would like to learn to play a wind instrument. Every Thursday afternoon they are taught by a teacher from the music school (part of Platform C). The children can choose from a range of wonderful instruments:
Horn
Trumpet
Trombone
Clarinet
Flute
Saxophone
But it doesn't stop there! On Thursday evening, the Wind Class shines together with the Amstelveen Symphony Orchestra during a dazzling concert. The children proudly show what they have learned in the past year and how they have grown in their musical talent.
And you are cordially invited to attend! Come enjoy an enchanting evening full of musical surprises and support these enthusiastic young musicians. The concert promises to be a festive experience!
Don't miss it, we hope to see you there!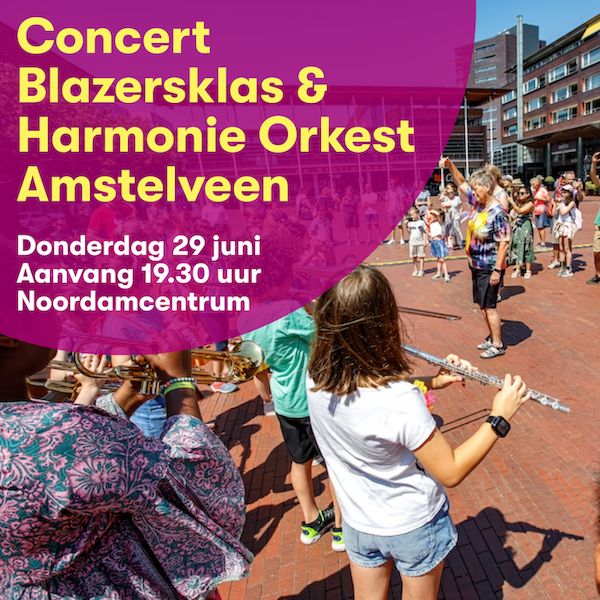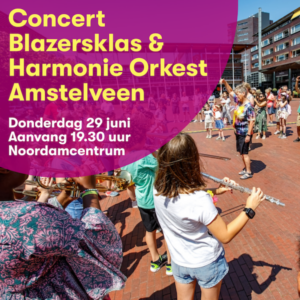 Click through for the program.