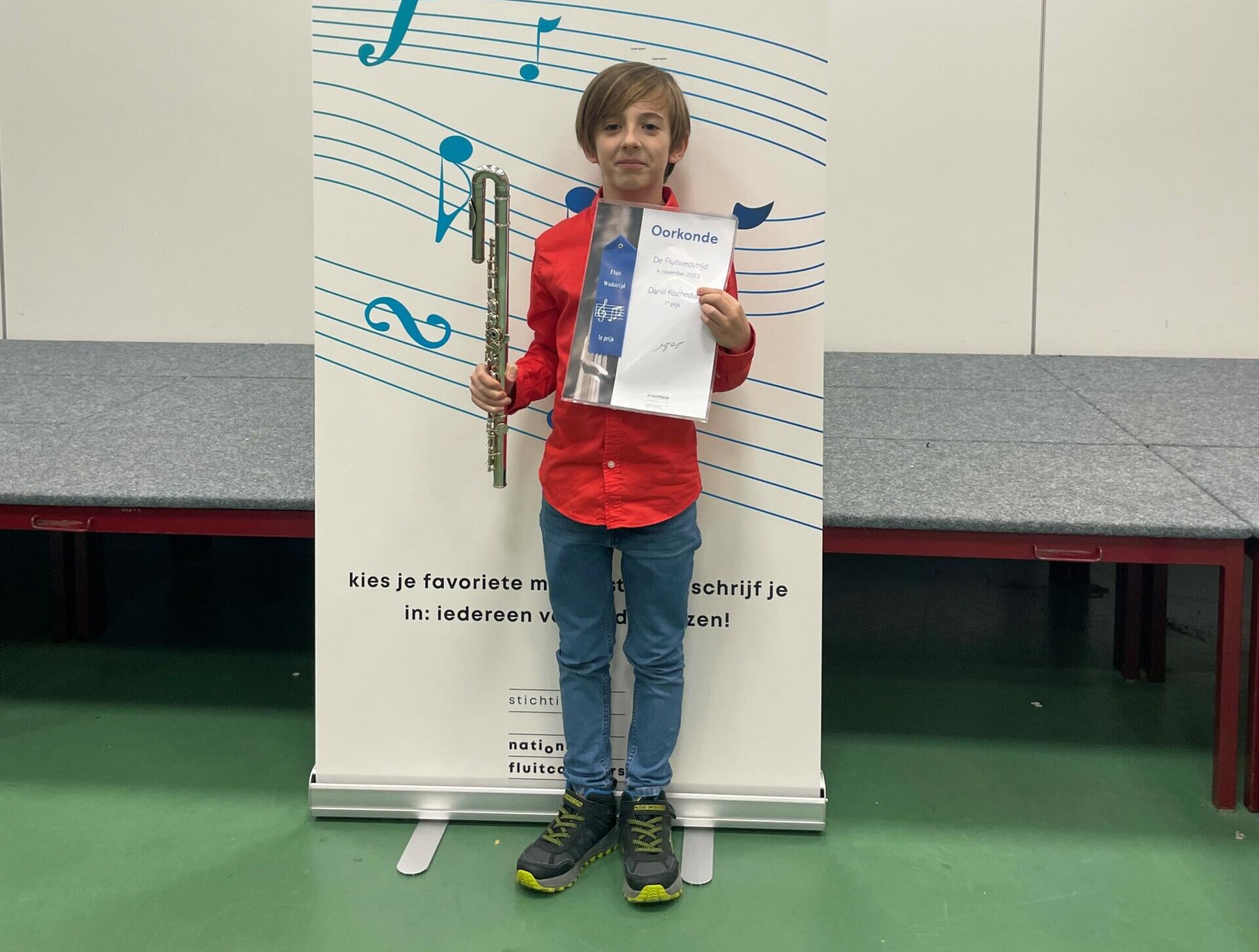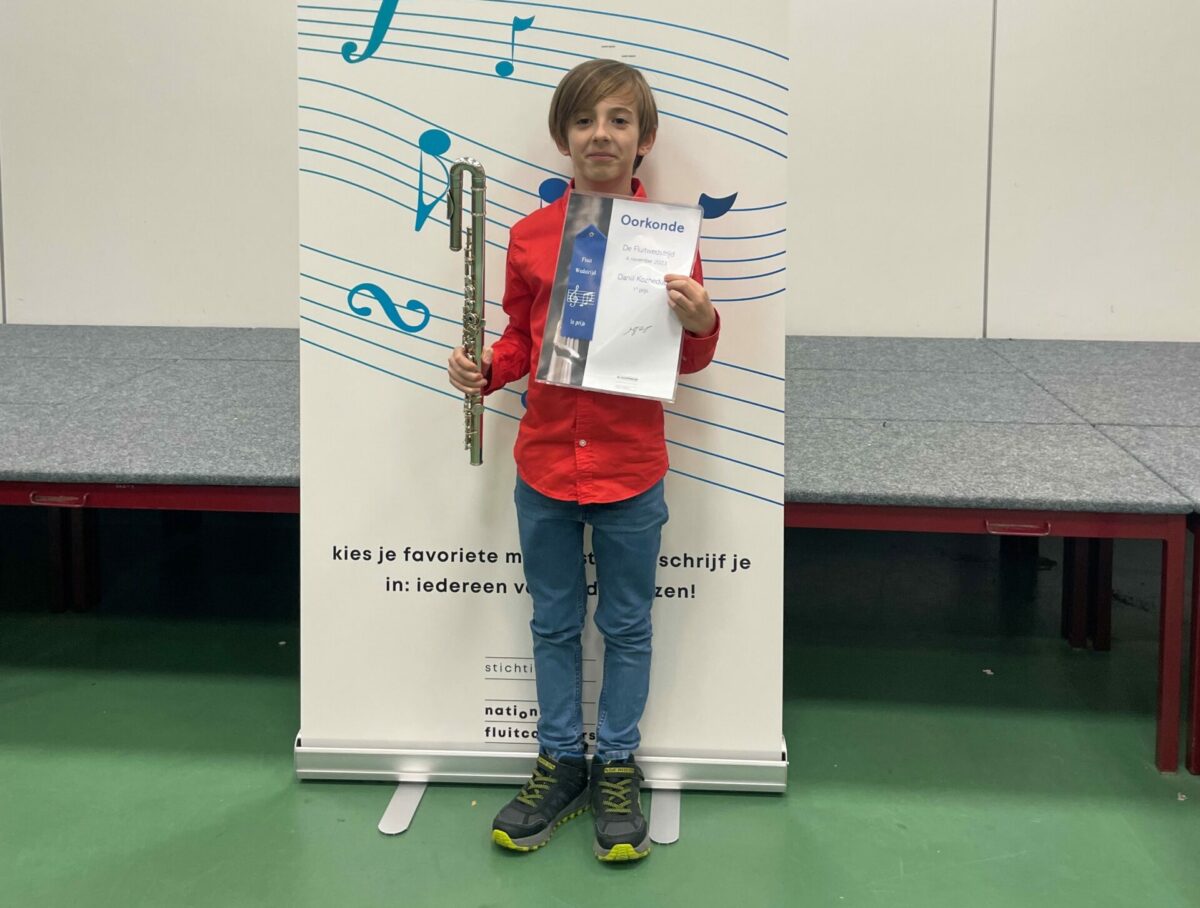 Daniil Kozhedub, the 7-year-old flute player from Platform C has won no less than two prizes. Not only did he capture the regional round of The Flute Competition, but he is also in the spotlight as the winner of The Music Competition of the Princess Christina Competition.
Whistling Contest
Last Saturday, on Nov. 4, the regional round of The Flute Competition took place in Culemborg. It was a day full of musical talent and excitement. Among the impressive contestants, 7-year-old Daniil Kozhedub, a student of Laetitia Leemans through Platform C, stood out head and shoulders above the rest. A flute student, he dragged in a well-deserved first prize in the 5 to 9 age category.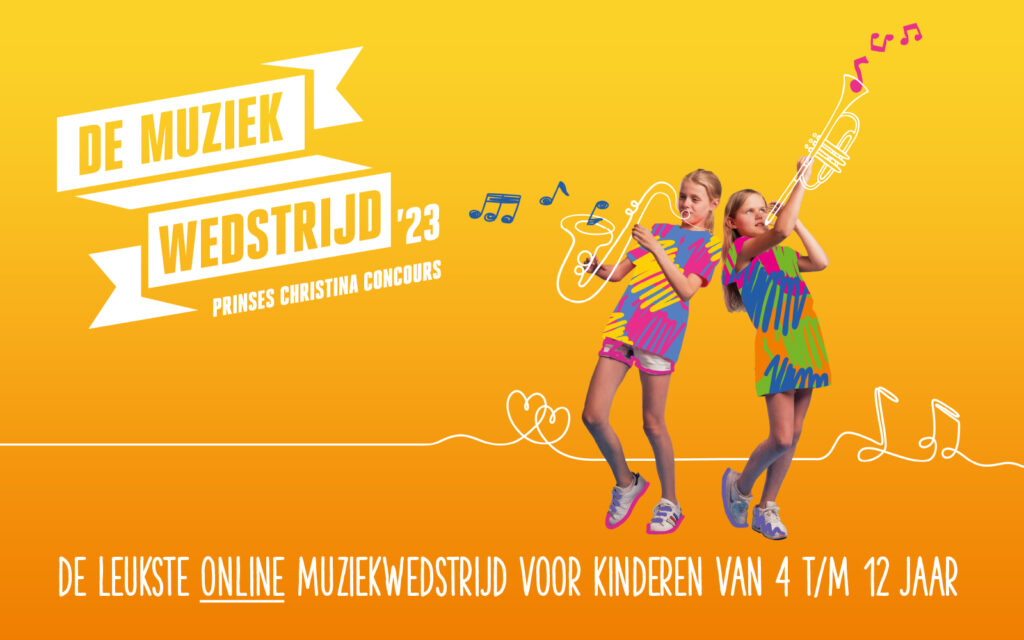 Music Competition
The musical triumphs for Daniil were not limited to the Flute Competition. Earlier that week he received news from the organization of The Music Competition of the Princess Christina Competition. Here he also won a prize. The exact type of prize still remains a surprise. Danill will find out more during the Music Day on Sunday, November 26 in TivoliVreedenburg in Utrecht. The excitement is mounting as it could be the presentation prize, originality prize, novice musician prize, musicality prize or the coveted music contest prize. We can't wait to find out!
Update 29/11 – Daniil heeft uiteindelijk de originaliteitsprijs gewonnen bij de muziekwedstrijd! Hij mocht optreden voor alle deelnemers aan de Muziekdag op zondag 26 november in de foyer van Tivoli Vredenburg, waar hij namens de jury complimenten kreeg over z'n originele filmpje en mooie spel.
For those curious about Daniil's talent, videos of his performances are available. Check them out here:
Link to the first video
Link to the second video
Earlier we put out a call for votes for the Music Competition, and we are pleased to see that Daniil has received this recognition. As a student of Platform C, he has developed his own talents, which has led to this wonderful success. His success is a source of pride not only for himself, but also for his teacher and Platform C. We look forward expectantly to the unveiling of his award during Music Day and congratulate Daniil on his remarkable achievements. It is clear that we will hear a lot from this promising artist in the future!